Srikakulam City
Srikakulam is a city and district headquarters of Srikakulam district in the Indian state of Andhra Pradesh. It is also the mandal headquarters of Srikakulam mandal. It was formed by bifurcating it from Visakhapatnam district in the year 1950. The city was known as Chicacole before Indian Independence.

This region of Andhra Pradesh was part of Kalinga region at first, and later a part of Gajapati kingdom of Odisha up to the medieval period. It was in the 'Bendi Shilpa' ruling in 1687 Srikakulam (Gulshanabad) was a village and formed as fauzdhari-center for their money transactions for the areas of Srikakulam, Vizianagaram, Vishakhapatnam, and some parts of Odisha.

The Temple of Sun God is located at Arasavalli, 2 kilometers away from the town is the only Sun God temple in Southern India and was constructed by a Kalinga dynasty king.Mukhalingam: Sri Mukhalingam is another temple in Srikakulam which is believed to have been built in the 9th century. This holy place is on the left bank of Vamsadhara. This is a group of three temples built by the Eastern Ganga dynasty kings in the 10th century AD. The deities are Mukhalingeswara, Bhimeswara and Someswara.Salihundam on the right bank of the river Vamsadhara, about 16 km from Srikakulam town, there are a number of Buddhist stupas and a huge monastic complex on a hillock. The shrine of a famous Sufi saint lies in Kalingapatnam is 35 km away from Srikakulam. Kalingapatnam also has an old lighthouse. From its top one can see the confluence of beautiful Vamsadhara River into the sea which is a nature beauty and popular tourist spot. Kurmanatha temple dedicated to Kurma Avatar (Tortoise) of Vishnu, in village Sri Kurmam.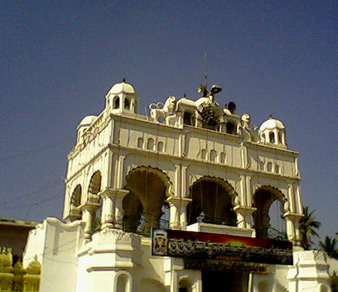 ---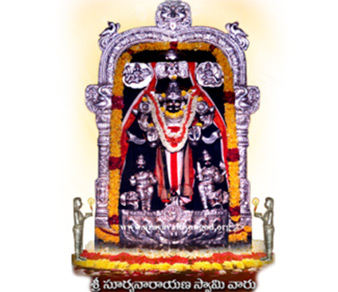 Arasavalli Temple
Situated just few kms from Srikakulam Town, this village has famous Sri Suryanarayana Swamy Temple, which is dedicated to the Sun God. The Ganga Kings constructed this wonder in 7th century A.D., this unique beautiful temple is built in style and accuracy in measurements that the early morning sun first rays fall on the feet on the feet of the deity twice a year, in February and June.

This can be observed even the five main gates of the temple are closed. The main diety is lord Surya standing on a chariot holds lotus flower in each of his raised hands. The lords head is crownde by the fully spread Adisesha serpent. Few other temples in the complex are those of Siva, Vinayaka, Anjaneya, Kala Bhairavi, Subramanya Swamy and Durga Mahalakshmi.


Temple Timings
Suprabhatam – 05:00 am
Nitya Archana – 05.30 am
Maha Nivedana – 12.30 pm
Sarva Darshanam – 06.00 am to 12.30 pm, 03.30 pm to 08.00 pm
Any Information regarding sevas, temple contact no provided. PHONE: 08942-222421
---
Sri Kurmanandha Swamy Temple
This magnificent lord Vishnu temple is situated at Srikurmam, which is 16 km from Srikakulam town, is renowned for its architectural and pervasive serenity. It has 200 pillars out of which 160 has an inscription in Devanagri script, dating between 11th and 19th century A.D. It also has a five storied huge gopuram resembles typical south Indian style.

They have beautiful wall paintings dating back to that of Ajanta Ellora caves. Interesting inside the complex here is a small temple of Chaitanya of Bengal. It is also believed that if the skull bones of the deceased thrown to drown in swetapushkarani tank, they get transformed into Kurmas (tortoises).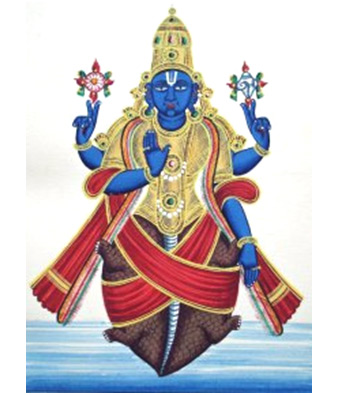 ---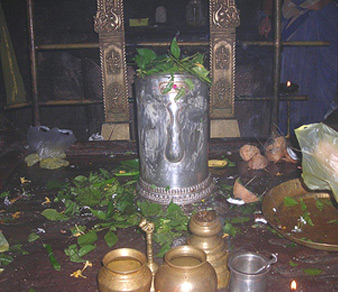 Srimukhalingam Temple
It's a beautiful temple set on the banks of Vamsadhara River just at a distance of 48kms from Srikakulam town this is a site of ornate lord Srimukhalingeswara – siva temple. Srimukhalingam is one among the renowned Hindu pilgrimage centers in Andhra Pradesh built in the 9th century by the eastern ganga Kings which was once the capital this temple was built by Kamarnava II in 8th century AD.

Elegantly incised, this temple is a group of three temples dedicated to three forms of Lord Shiva namely, Mukhalingeswara, Bhimeswara and Someswara. The temple is constructed in Indo-Aryan Kalinga style. To witness one amongst the marvelous sculptures, carvings and complex design, one must visit this Temple. The design of this Temple is therefore elegant that one simply cannot move eyes from it. Legend has it that a dip in the river Vamsadhara and visit to Srimukhalingam shrine relieves one from the cycle of rebirth.